15 Last-Minute Gifts Seniors Will Love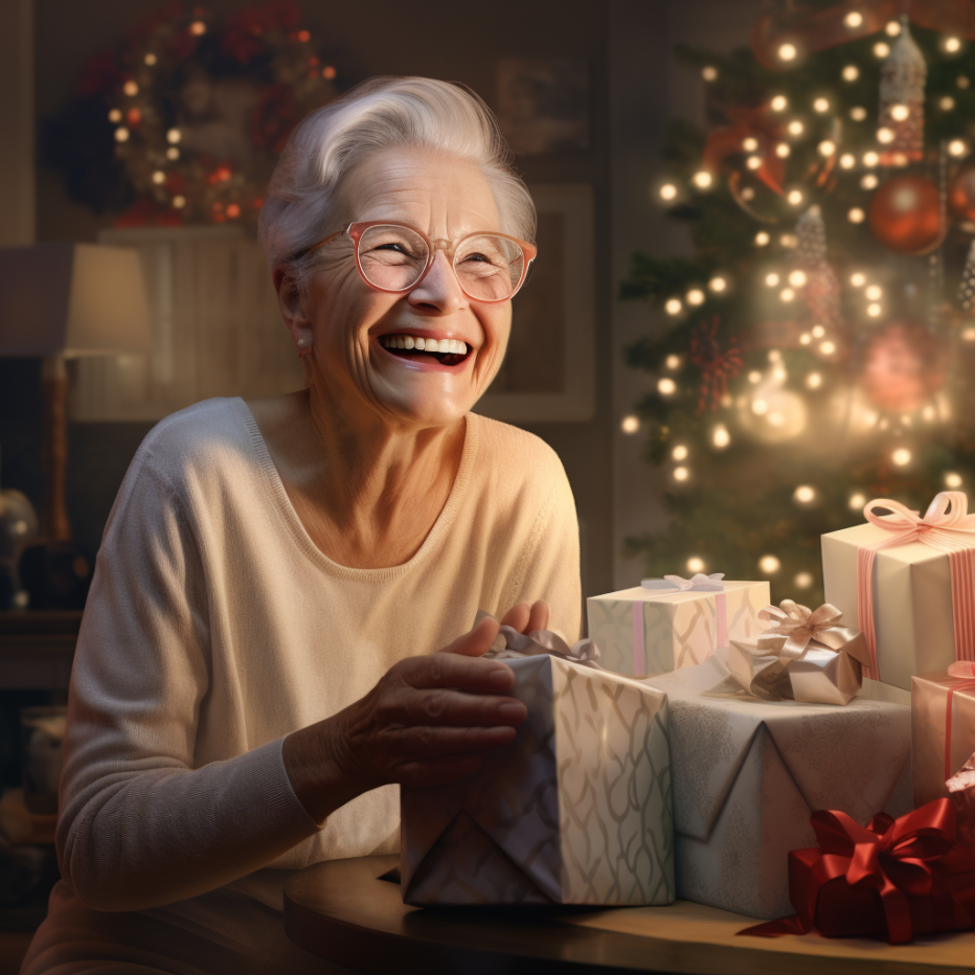 Finding the perfect gift for seniors can sometimes be a daunting task, especially when you're pressed for time. Whether it's a birthday, anniversary, or just a special occasion, it's essential to choose a gift that not only brings joy but also caters to their unique needs and interests. Fortunately, plenty of last-minute gift options are sure to put a smile on any senior's face. In this article, we have compiled a diverse list of 15 thoughtful and practical gift ideas that seniors will absolutely love. So, if you're in need of inspiration for that perfect last-minute gift, look no further. Let's dive into the world of delightful presents that will warm the hearts of our beloved seniors.
Last Minute Gift Ideas for Seniors
Here are 15 last-minute gifts that seniors will love that cater to their interests and hobbies or simply make their life a little more comfortable.
Kindle E-reader

: According to a Pew Research Center report, as of 2021, about 72% of seniors used the internet, and over 35% read ebooks (1). A Kindle provides an easy-to-read interface and a vast library of books at their fingertips.

Gardening Tools

: Research from AARP indicates that 29% of seniors engage in gardening (2). New ergonomic gardening tools can make this beloved hobby much more enjoyable.

Meal Subscription Boxes

: According to the U.S. Bureau of Labor Statistics, as of 2021, seniors spent an average of 44 minutes daily on food preparation and cleanup (3). A meal subscription box is a thoughtful gift that reduces this time and ensures they eat healthily.

Weighted Blankets

: These blankets, known for their calming effects, have been clinically proven to help improve sleep in older adults (4).

Audiobook Subscriptions

: The popularity of audiobooks has grown significantly among seniors, with a 2021 Pew Research indicating that 23% of Americans 50+ listen to audiobooks (1).

Online Classes

: According to Class Central, more seniors are taking online courses than ever, with a 66% increase in enrollment over 2021 (5). Sites like MasterClass or Coursera offer a wide range of subjects.

Personalized Photo Albums

: Many seniors value family time, with Pew Research reporting that 54% of adults 65+ spend time with grandchildren at least once a week (1). A personalized photo album can be a touching gift.

Fitness Trackers

: Over 80% of seniors report participating in leisure-time physical activity weekly, according to a 2022 CDC report (6). Fitness trackers can motivate them to reach their health goals and can help to do

stretch exercises for seniors

.

Aromatherapy Diffusers

: Essential oil diffusers promote relaxation and alleviate certain common health issues among seniors.

Jigsaw Puzzles

: Puzzles stimulate the mind and have been shown to slow cognitive decline (7). They're a fun, therapeutic activity that can be enjoyed alone or with family.

Robot Vacuum Cleaners

: Many seniors appreciate a clean house, but physical limitations make cleaning difficult. A robot vacuum is a practical solution.

Smart Home Devices

: With the increasing use of technology by seniors, smart home devices like Google Home or Amazon Echo can make life more comfortable by simplifying tasks.

Tea Subscription Boxes

: Tea is rich in antioxidants, and a monthly subscription box provides a variety of flavors for the tea-loving senior.

Memory Foam Slippers

: Comfortable, supportive slippers can be a blessing for seniors, offering warmth and reducing the risk of slips and falls.

Video Calling Equipment

: Pew Research shows that 40% of seniors use smartphones, while 32% use tablets (1). Video calling equipment like a Facebook Portal or tablet can keep them connected with loved ones.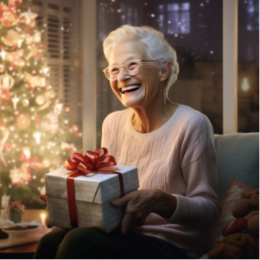 Conclusion
Gift-giving is an art that requires consideration and understanding of the recipient's preferences and needs. When it comes to seniors, finding the right gift becomes even more crucial. Our compilation of 15 last-minute gifts for seniors provides a range of options that cater to their unique circumstances and interests. From personalized keepsakes to practical gadgets and comforting experiences, each gift idea has been carefully chosen to ensure that it brings joy and enhances their quality of life. By selecting a thoughtful gift, you have the opportunity to show your love, appreciation, and respect for the seniors in your life.
Remember, it's never too late to express your care and bring a smile to their faces with a gift that truly speaks to their hearts. So, go ahead and make the most of these last-minute gift ideas to create precious memories and strengthen your bond with the seniors you cherish.
References:
"Tech adoption climbs among older adults", Pew Research Center, 2021.

"Gardening is beneficial to health", AARP, 2021.

"American Time Use Survey", U.S. Bureau of Labor Statistics, 2021.

"Efficacy of weighted blankets for insomnia", Journal of Clinical Sleep Medicine, 2021.

"Senior Citizens Learn Just Fine Online, Thank You", Class Central, 2022.

"Prevalence of Leisure-Time Physical Activity Among Older Adults", CDC, 2022.

"Engaging Leisure Activities and the Risk of Cognitive Decline in Elderly", Journal of Geriatric Psychiatry and Neurology, 2022.