5 Key Physical Changes in Aging: A Comprehensive Guide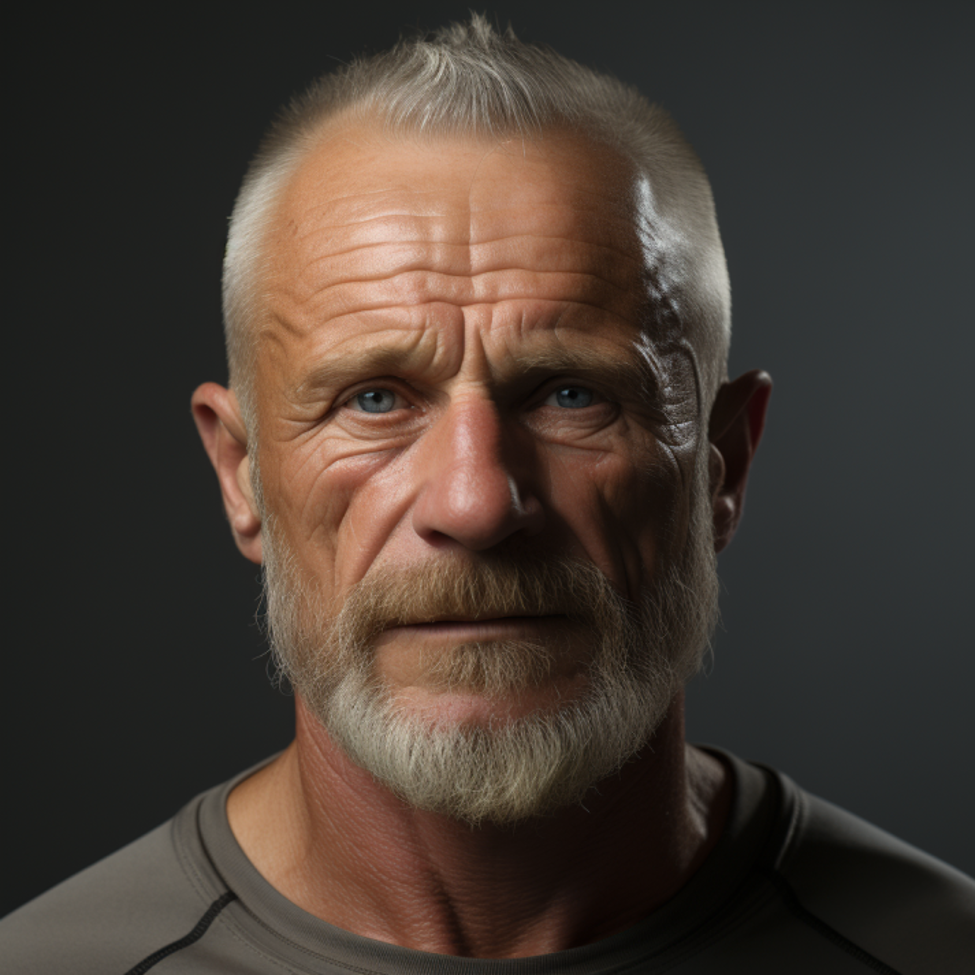 We thought you might like these too…
What are Treatments for Osteoporosis? A Comprehensive Guide
Healthier Aging: Tackling 10 Most Common Chronic Diseases
What Are the 5 Symptoms of Osteoporosis? (All You Need to Know)
Growing older is a natural part of life, and a series of physical changes come with it. Each phase of life brings its unique challenges and rewards, and the golden years are no exception. While some of these changes might be subtle and gradual, others can have a more pronounced impact on daily life. The beauty of aging, however, lies in the wisdom and experiences it brings. Let's dive into the journey of Mrs. Clara Thompson, a sprightly 75-year-old, as she navigates these changes and explores the 5 physical changes the elderly experience.
Muscular Changes
Muscle Mass and Strength Decline
As the years roll by, our bodies undergo various transformations. One of the most noticeable is the decline in muscle mass and strength. This natural progression can decrease stamina, making daily tasks more strenuous. Mrs. Thompson, for instance, noticed that carrying her groceries, which once seemed like a breeze, became more challenging over the years. The weight of the bags felt heavier, and the walk from the store to her car seemed longer.
Importance of Physical Activity and Resistance Training
However, all is not lost. Engaging in regular physical activity can significantly counteract muscle loss. Recognizing the importance of staying active, Mrs. Thompson attended a local gym. She focused on resistance training, which helped her maintain her muscle strength and improved her overall well-being. The camaraderie at the gym also provided her with a social outlet, further enhancing her mental health.
Statistics:
By the age of 70, an individual can lose up to 25% of their muscle mass compared to when they were in their 30s.
Skeletal Changes
Decreased Bone Density
Another change that comes with aging is the decrease in bone density. This reduction can lead to conditions like osteoporosis, making bones more fragile and prone to fractures. Many often wonder what are the symptoms of osteoporosis. They can range from back pain to a stooped posture or even fractures from minor falls.
Aware of these potential symptoms, Mrs. Thompson ensures she gets enough calcium and vitamin D to support bone health. She also engages in weight-bearing exercises, which are known to benefit bone density.
Joint Stiffness and Arthritis
Joint stiffness is a common complaint among the elderly. Conditions like arthritis can exacerbate this discomfort, making simple tasks like opening jars or climbing stairs painful. Mrs. Thompson, too, faced such challenges. However, she found relief through physical therapy and medication. She also learned the importance of staying active and flexible to alleviate joint pain.
Statistics:
Approximately 54 million Americans have osteoporosis or low bone mass, placing them at increased risk for a fracture.
Cardiovascular Changes
Changes in Heart Function
The heart, the body's vital organ, also undergoes changes with age. These include the thickening of its walls and a decreased maximum pumping rate. Such alterations can affect how our body extracts oxygen from the blood, impacting overall stamina and energy levels.
Hypertension and Its Impact
High blood pressure or hypertension is a prevalent condition among the elderly. Recognizing its dangers and understanding the importance of knowing how to prevent stroke, Mrs. Thompson ensures she has regular check-ups. A balanced diet, low in sodium and rich in whole foods, has been her strategy for managing her blood pressure and significantly reducing the risk of stroke.
Statistics:
Nearly half of adults in the U.S. (108 million, or 45%) have hypertension, but only about 1 in 4 have their condition under control.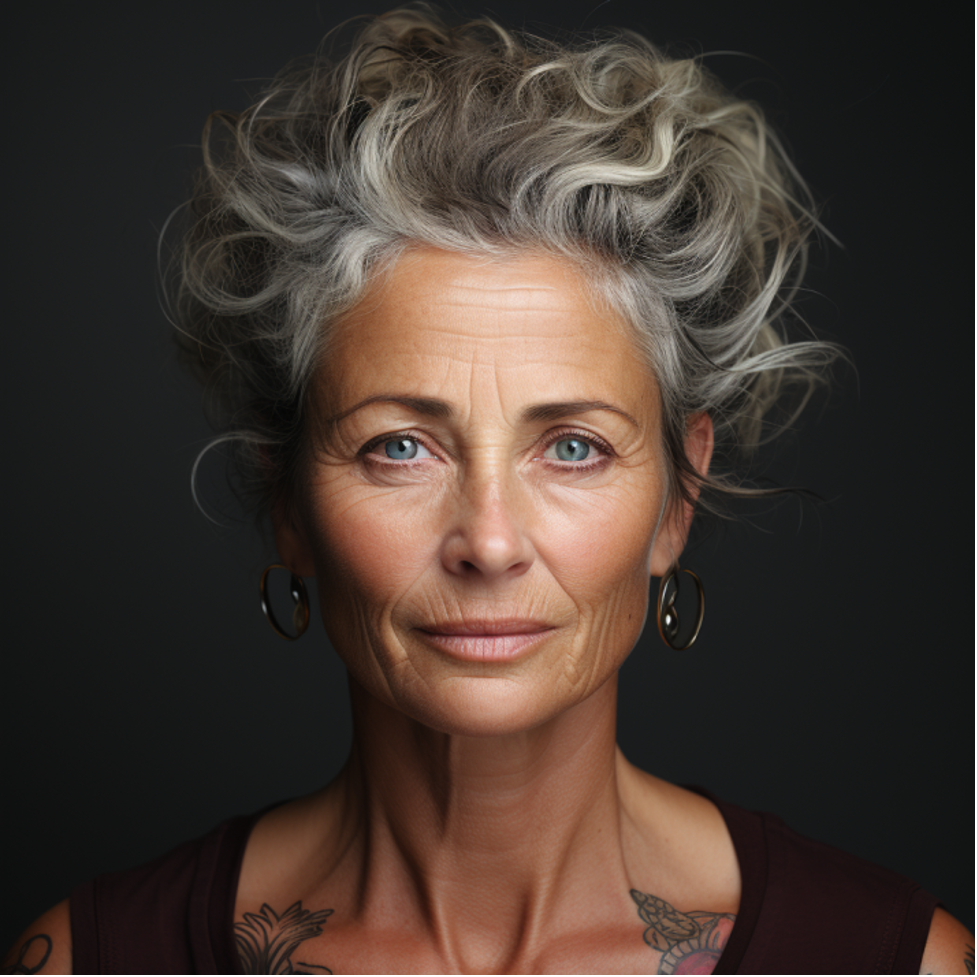 Sensory Changes
Vision Changes
Age-related vision changes are inevitable. These can include reduced peripheral vision, difficulty reading small print, and challenges driving at night. Concerned about how to stop vision loss, Mrs. Thompson combats this by ensuring she has regular eye check-ups. She also wears her prescribed glasses, which help her see better and protect her eyes from harmful UV rays.
Hearing Loss
Hearing impairment is another widespread issue among older adults. Mrs. Thompson does not let this hamper her zest for life and uses hearing aids. These devices have significantly improved her ability to communicate with her loved ones, ensuring she remains active in all conversations.
Statistics:
About 1 in 3 Americans aged 65 and older report some form of vision-reducing eye disease.
Quick Poll
Skin and Hair Changes
Skin Aging
The skin, our body's largest organ, also shows signs of aging. It becomes less elastic, begins to sag, and might develop age spots. Mrs. Thompson combats this by keeping her skin moisturized and protecting it from the sun, ensuring its health and vitality.
Hair Thinning and Graying
Hair naturally thins and grays as we age. While many might see this as a sign of aging, Mrs. Thompson embraces her silver locks. She views them as a badge of her life's rich tapestry of experiences.
Statistics:
More than 90% of visible changes commonly attributed to skin aging are caused by the sun.
Conclusion
Aging is indeed a journey. While it comes with its set of challenges, it also brings with it wisdom, resilience, and a wealth of experiences. Like Mrs. Thompson, embracing these changes, understanding them, and finding ways to adapt can lead to a fulfilling and active life in the golden years. After all, age is just a number; it's the spirit that truly defines us.
References