What Is a Heart Aneurysm?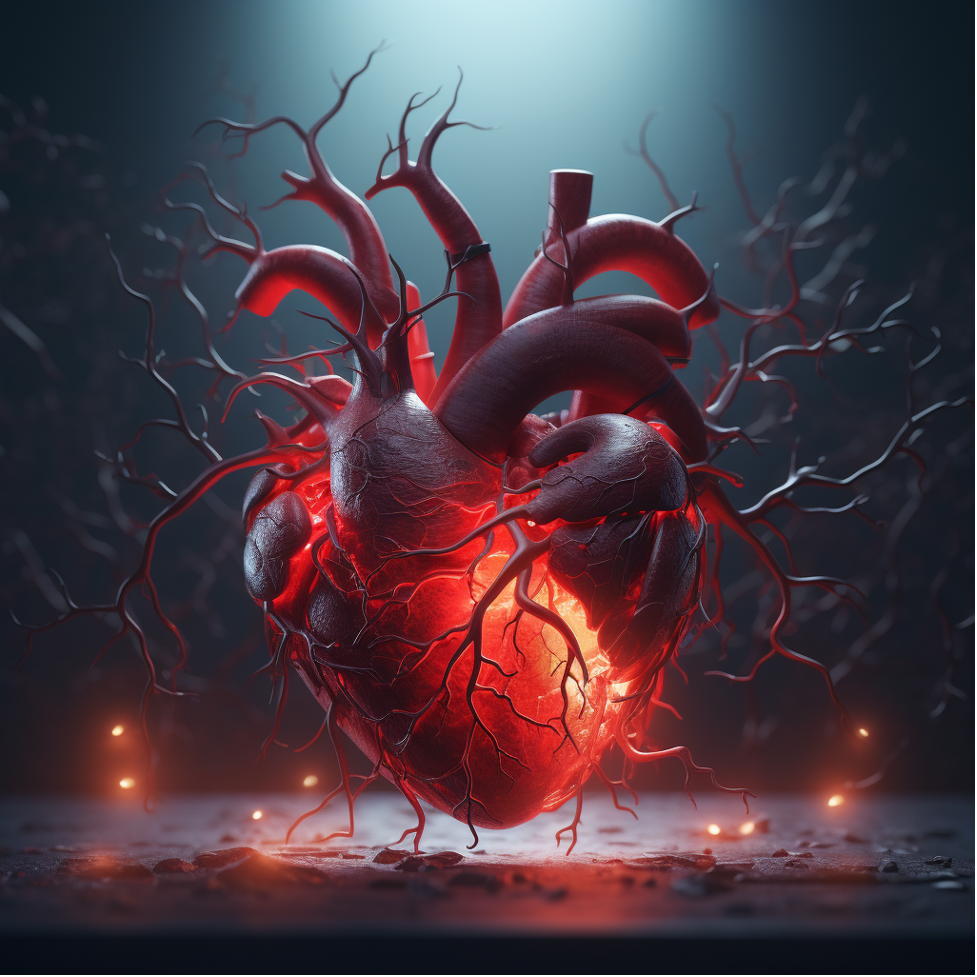 We thought you might like these too:
Can you recall that one time you heard something truly bizarre, and it just stayed with you? For instance, who'd ever think bananas and heart health could be related? Well, they are, in the oddest way imaginable! But more on that later. Let's dive deep into the topic of heart aneurysms and meet our dear friend, Ben, who has a peculiar connection with bananas.
What Is a Heart Aneurysm?
At its core, a heart aneurysm is a localized dilation or bulge in the wall of an artery near the heart, occurring when the arterial wall weakens. Think of it akin to a weak spot on a balloon that stretches out as it fills with air. Over time, as blood rushes through the heart's arteries, the weakened part can swell, forming an aneurysm.
This ballooning can happen in any blood vessel, but when it occurs in an artery leading to the heart, it becomes particularly concerning due to the vital role these arteries play in delivering oxygen-rich blood to our heart muscles. While some heart aneurysms are congenital, meaning they are present at birth, most develop over a person's lifetime. If not detected and treated, an aneurysm can grow and eventually rupture, leading to life-threatening internal bleeding or other complications.
Furthermore, the area of the aneurysm can become a site where blood clots form, which might travel to other parts of the body, posing additional health risks. In essence, while a heart aneurysm might sound like medical jargon, understanding it is crucial given its potential implications on our overall heart health.
Symptoms of Heart Aneurysm
Heart aneurysms can sometimes remain silent, making them challenging to detect. However, when they do present symptoms, they can range from mild to severe. Noticing and understanding these symptoms is crucial for early detection and intervention:
Chest Pain: Often described as sharp, tearing, or ripping, and may radiate to the back, neck, or jaw.
Shortness of Breath: Individuals may struggle with everyday activities or even while resting.
Fatigue: A sudden or persistent feeling of tiredness or weakness, even without physical exertion.
Irregular Heartbeat: Palpitations, skipped beats, or a fluttering sensation in the chest.
Sweating: Unexpected, excessive sweating without apparent cause.
Dizziness or Fainting: Especially during physical activity or exertion.
Swelling: In the legs, ankles, or feet due to impaired blood flow.
Statistics:
About 30% of individuals with heart aneurysms may not show any symptoms.
More than 15% of diagnosed patients report chest pain.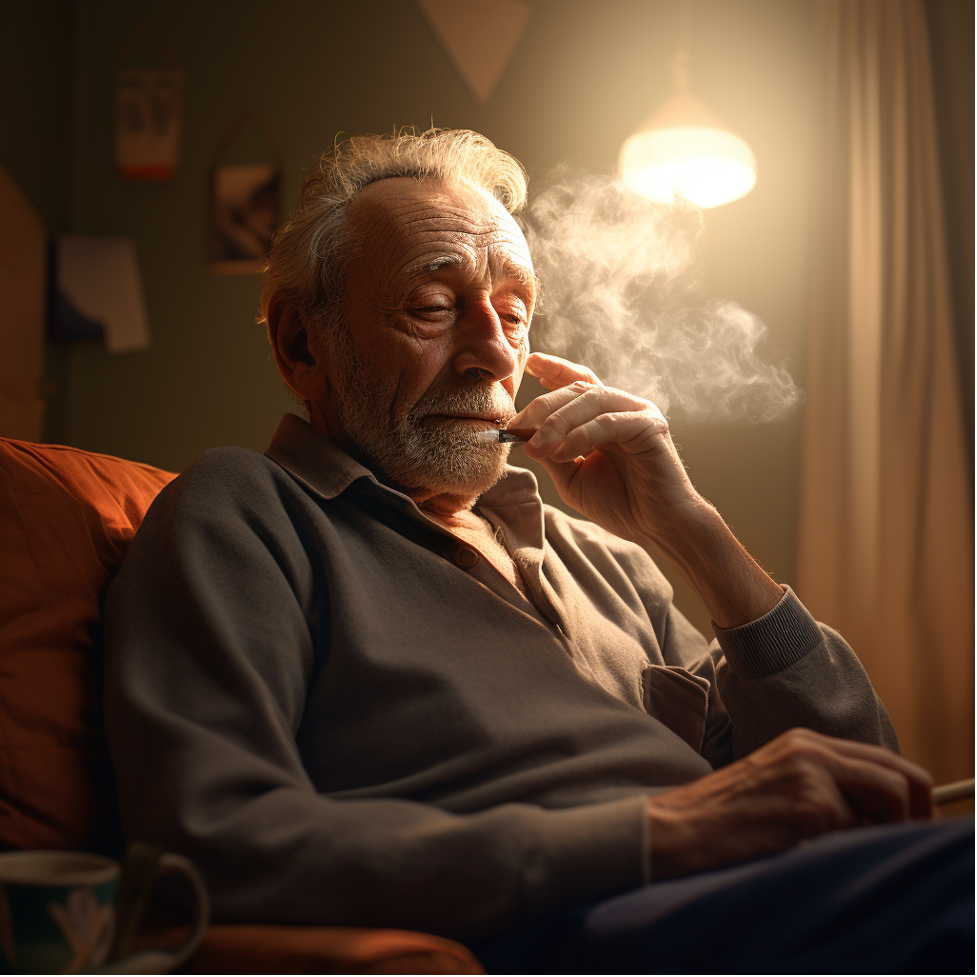 What Causes Heart Aneurysm?
Several factors can contribute to the development of a heart aneurysm:
High blood pressure: It's the top contributor. Imagine constantly forcing water through your garden hose – a bubble is bound to form.
Smoking: We all know this is a no-no for countless reasons.
High cholesterol: Grease and pipes don't mix, and neither do cholesterol and arteries.
Speaking of causes, remember Ben? His love for bananas was unmatched. He believed (jokingly) that his heart aneurysm was due to eating too many bananas! Of course, this isn't a factual cause, but bananas do have potassium, which helps regulate blood pressure, a key factor in how to prevent an aneurysm.
Survey
Treatment of Heart Aneurysm
The treatment approach for heart aneurysms largely depends on its size, location, and the risk it poses. Here's a breakdown of the common treatments and what they entail:
Monitoring: Not all aneurysms require immediate intervention. Small ones, especially those without symptoms, might just be monitored.

Regular Imaging Tests: Ultrasound, CT scans, or MRIs to track the size and growth of the aneurysm.
Follow-up Appointments: Periodic checks to assess any changes in symptoms or the aneurysm's status.

Medications: Often used to reduce the risk of rupture and manage underlying conditions.

Blood Pressure Drugs: To keep blood pressure at a safe level, reducing stress on the arterial walls.
Blood Thinners: Reducing the risk of clots forming at the site of the aneurysm.
Cholesterol-lowering Medications: To prevent plaque build-up and further weakening of the arterial walls.

Surgical Interventions: In more severe cases, especially when there's a high risk of rupture.

Open Repair Surgery: A graft replaces the weakened section of the artery.
Endovascular Repair: A less invasive approach where a graft is inserted using a catheter.

Lifestyle Changes: Apart from medical treatments, lifestyle interventions play a crucial role.

Smoking Cessation: Smoking significantly increases the risk of aneurysm growth and rupture.
Healthy Diet: Maintaining a balanced diet helps manage blood pressure and cholesterol.
Regular Exercise: Strengthening cardiovascular health to prevent further complications.

Patient Education: Equipping patients with the right information to manage their condition.

Recognizing Symptoms: Understanding the signs that may indicate complications or growth of the aneurysm.
Emergency Plans: Knowing when and how to seek urgent medical care.
After Ben's diagnosis, he was put on a medication regimen. He often joked, "Fewer bananas, more pills. Balance is the key!"
When to See a Doctor?
Listen to your body! If you're experiencing:
Persistent chest pain
Breathlessness
Fatigue
These could be indications of an aneurysm or other heart-related issues. It's better to be safe than sorry. As for Ben, he made a doctor's appointment the moment he felt something was off, and it potentially saved his life.
How to Prevent Heart Aneurysm
While Ben's approach to how to prevent an aneurysm with bananas was endearing, in reality, there are some concrete steps:
Maintain healthy blood pressure levels.
Lead a balanced life – moderate exercise, a balanced diet, and less stress.
Quit smoking.
Get regular check-ups.
Conclusion
Heart aneurysms, while a silent threat, can be managed with timely intervention and lifestyle changes. And while our pal Ben's banana theory isn't scientifically accurate, it reminds us to find humor and positivity in challenging situations.
References:
American Heart Association. (2021). Aneurysms.
Mayo Clinic. (2022). Heart Aneurysm: Causes and Treatments.
Smith, J. P., & O'Brien, E. T. (2021). The role of potassium in blood pressure regulation.