Inspiration from Dr. Grace Dammann: Pain Doesn't Last Forever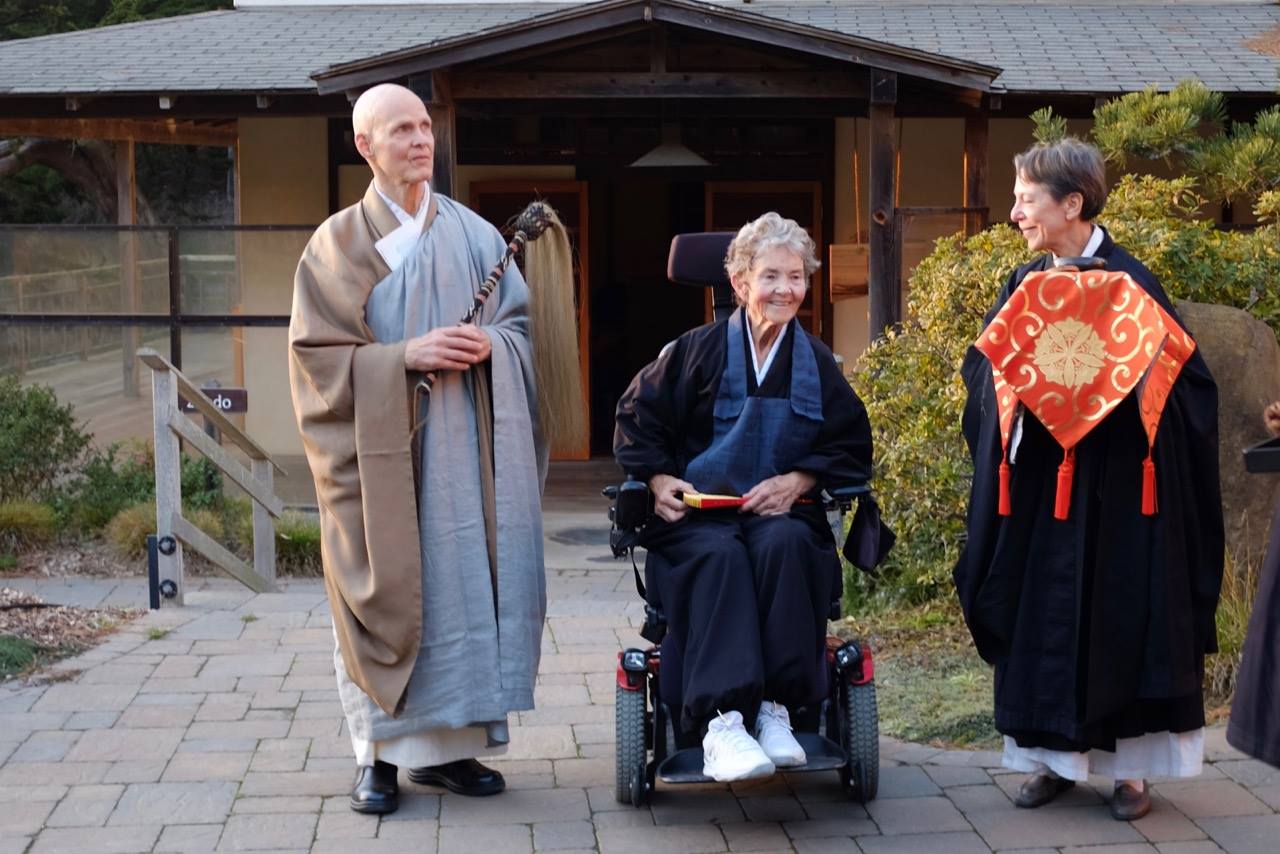 Dr. Grace Dammann, a revered physician, was honored by the Dalai Lama for her extraordinary work with AIDS patients during the height of the epidemic.
Her life was shattered in May 2008 by a catastrophic head-on collision on the Golden Gate Bridge in San Francisco. After 48 days in a coma and multiple surgeries for broken bones and injured organs, doctors were amazed when Grace miraculously awoke with her cognitive abilities intact.
Yet once the thrill and euphoria of survival had passed, the hard, painful work of rehabilitation and caregiving began for Grace, her partner Fu Schroeder, and an extraordinary community of friends and colleagues.
Grace credits her Zen Buddhist practice for her ability to keep moving forward: "Nothing lasts forever, even great pain and sorrow." Though some of her ultimate goals–to walk again, to dance again to surf again–remain unattainable, Grace sets, meets, and exceeds new ones.
Acknowledging that she only felt completely whole when practicing medicine, she "comes out" as a disabled person to the medical community, returning to Laguna Honda Hospital as its first physician who uses a wheelchair, where she is appointed Medical Director of the Pain Clinic. She resumed the caregiver role, but with an intimate knowledge of the experience of pain, suffering, and disability.
During COVID, her work at Laguna Honda Hospital was put on hold, but she continued working with the San Francisco Department of Health. She is looking forward to returning to the hospital and continuing her remarkable work helping those who are experiencing pain from her unique point of view.
Grace, thank you for setting an example for all of us in courage and generous understanding of life's challenges and how they can be met with "Grace."
Be sure to watch this amazing video HERE!
Connect with Others about Disabilities, Discrimination and Equality