Parasuicidal behavior is intended to communicate distress and a cry for help. How do we discern between this behavior and suicide itself?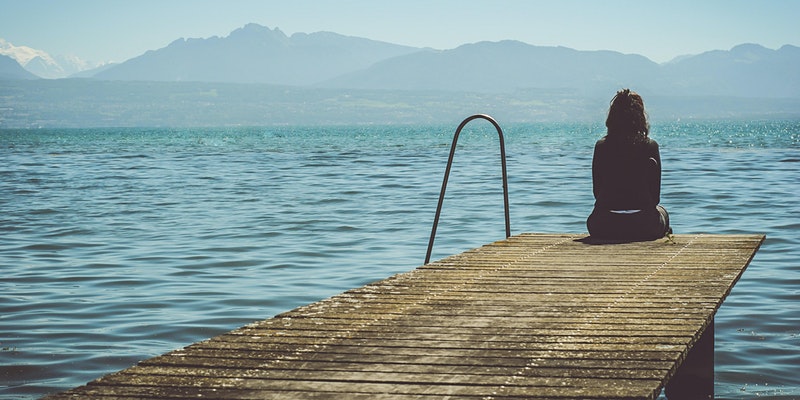 Parasuicidal behavior can be a form of communication from a loved one who is struggling with suicidal thoughts. Understanding and identifying parasuicidal behavior can help your loved one seek support faster.
44,834 Americans died from suicide in 2020, while 1.4 million Americans attempt suicide every year.
About this event
While it is true that animals and humans are imbued with an innate drive for self-preservation, what then motivates us to engage in suicidal or non-suicidal self-injury?
Unlike suicide—in which a distraught person has thoughts of suicide, makes plans to die, and attempts suicide—non-suicidal self-injury (also referred to as passive suicide, parasuicide or self-harm) is when distraught individuals make threats or gestures that other people perceive as suicidal behaviors.
However, these individuals do not intend to die; their behavior is intended to communicate distress and a cry for help. How do we discern between suicide and cries for help? And how are both suicidal and parasuicidal behaviors a serious problem among older adults?
This 90-minute, online class is being offered by IOA's own Patrick Arbore, EdD, Founder of The Friendship Line and Director of the Center for Elderly Suicide Prevention and Grief Related Services (CESP)-–both programs at Institute on Aging.
Dr. Arbore conducts workshops and presents lectures, both locally and nationally, and is the author of numerous articles and book chapters on a variety of aging-related topics. He has also been a Senior Lecturer at Notre Dame de Namur University in Belmont, CA; an occasional Lecturer in the School of Social Welfare at the University of California, Berkeley; and an Adjunct Faculty member at The Wright Institute.
Dr. Arbore is the recipient of several awards including: the 2013 Mental Health and Aging Award presented by the American Society on Aging; a Silver Medalist for Public Service sponsored by the Jefferson Award Regional Committee; and the 2016 Norma Satten Community Service Innovation Award for his commitment to human rights and community living.
Date: Tuesday, July 20, 12:30-2: p.m. PDT
Place: online
Cost: No charge, but RESERVATIONS ARE REQUIRED.
Registration Ends on July 20th at Noon.
This class will be appropriate for those in aging services, including: family therapists; social workers; nurses; elder-law practitioners; long-term care administrators; gerontologists, human resources professionals and others. But it will also be very helpful and of interest to the lay person. No previous knowledge of the content area is required.
By the end of this course participants will be able to:
• Identify at least three behaviors that are parasuicidal in nature.
• Offer two reasons why parasuicidal behavior is now especially prevalent among older adults
• Implement at least one way to respond proactively to each of these risk factors for parasuicide: Depression; hopelessness; loneliness; and bereavement
If you seek 1.5 professional Continuing Education Units, please note this in your reservation. There will be no charge for this.
Also note that BBS no longer delivers CEs. CAMFT does offer CEs to LCSWs.
For further information or cancellation (within 24 hours prior to event), in addition to questions, grievances, concerns, and special accommodations for disabilities, please contact Caitlin Morgan, Education Manager, Institute on Aging, at cmorgan@ioaging.org, or (415) 750-4114.
Continuing Education Information (1.5 Continuing Education Units): BRN; CAMFT (serves LCSWs/MFTs/LEPs/LPCCs); MCLE (Attorneys/Fiduciaries)
All Continuing Education certificates will be delivered digitally, within 12 working days of the event. After the program, an evaluation-test will be provided to all CE registrants, who must turn in their evaluation by email, in order to qualify for a CE certificate.
Provider approved by the California Board of Registered Nursing (BRN), Provider # CEP13610, for 1.5 Contact Hours
CAMFT: Institute on Aging is approved by the California Association of Marriage and Family Therapists to sponsor continuing education for this program. IOA maintains responsibility for the course and its content. Course meets the qualifications for 1.5 hours of continuing education credit for LMFTs, LCSWs, LPCCs, and/or LEPs. CAMFT provider number is #135377.
State Bar of California (MCLE) : Course meets the qualifications for 1.5 hours of continuing education credit for Attorneys & Licensed Fiduciaries (Provider #13264).
Photo by Paola Chaaya on Unsplash