Can Caregiving Cause PTSD?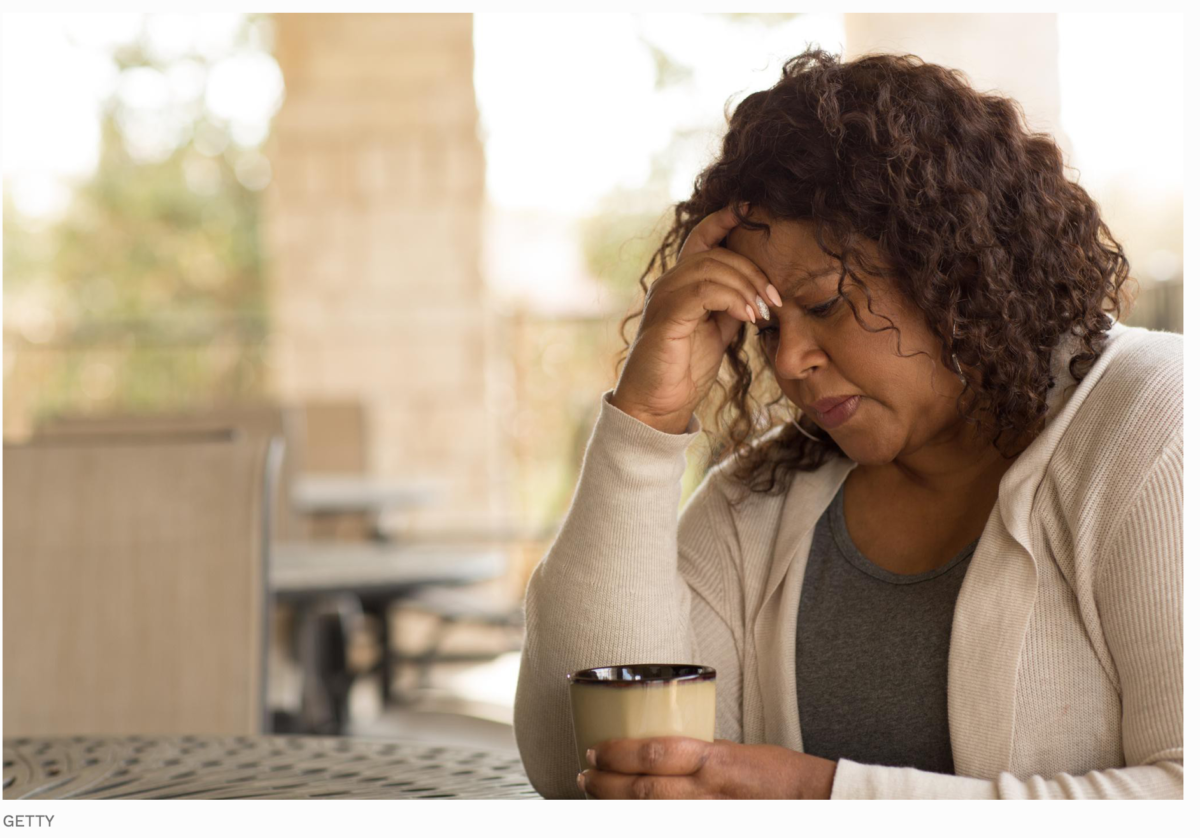 Next Avenue Contributor for Forbes updated January 27, 2022
Kaci Smith, 36, recalls the gradual emergence of her PTSD symptoms about three years ago when she'd been caring for her mother at home following her mom's 2012 stroke.
"It would be things like almost feeling like a panic attack," says Smith, a Rochester, N.Y. teacher. "If she would complain of leg pain, I would think, 'Oh, no. It's a blood clot. We're going to have to go through all this medical stuff again.'"
Smith, who stopped working when Covid-19 forced the U.S. into lockdown, has been a 24/7 caregiver for her mother during the pandemic and is on anti-anxiety medicine.
As the Caregiving in the U.S. 2020 report from AARP and the National Alliance for Caregiving documented, being a family caregiver can be high stress. It can also, in some cases, bring on PTSD (Post Traumatic Stress Disorder), an anxiety disorder caused by trauma. PTSD symptoms typically range from flashbacks and recurring dreams to insomnia and poor concentration.
Researching the Caregiving PTSD Link
Exactly how often caregiving can lead to PTSD is unknown. "There remains very little research or attention on PTSD among caregivers," says Dr. Ranak Trivedi, an assistant professor of psychiatry and behavioral sciences at Stanford University.
But, Trivedi adds, "As clinical psychologists, we are also recognizing that chronic stress that is unrelenting — such as through caregiving — can lead to PTSD."
Jennifer McAdam, an associate professor in the School of Nursing at Samuel Merritt University who co-authored a study about family caregivers of ICU patients, says more research needs to be conducted to establish the true impact of caregiver PTSD.
"It is difficult and challenging to get money to study families as this area is typically not considered a high priority in research," McAdam says.
The Pandemic's Effect on Family Caregivers
The pandemic may well be making PTSD among caregivers more common. A recent Centers for Disease Control and Prevention (CDC) report said the rates of symptoms of anxiety disorder and depression, as well as serious consideration of suicide, have been much higher for unpaid family caregivers than the public in general lately.
PTSD symptoms can also emerge for caregivers when a person receiving care has a chronic illness or disability, like Smith's mother.
Covid-19 has put a stop to in-person social interaction for Smith and her mother. Before the coronavirus spread, Smith's brother would visit regularly. No more. "It's just made my world very, very small," Smith says.
What Can Trigger PTSD for Caregivers
Whether you're prone to develop PTSD due to caregiving depends largely on your emotional and physical resilience. For example, if you suffered from anxiety or depression before caregiving, you're more likely to develop PTSD symptoms than someone who doesn't have those conditions. And if you struggled with trauma in the past or are suddenly thrown into a caregiver role without preparation, experts say, caregiving can lead to PTSD symptoms.
Life experiences can adversely affect caregivers, too, including their socioeconomic status, divorce or the death of a child or parent. The more unresolved loss or trauma, the more likely a caregiver will carry extra stress. That's been true for Smith, who lost her father when she was 12.
"Part of my PTSD also is around abandonment. I think that's why, with my mom, it [PTSD] definitely gets very triggered when it comes to her health," Smith says. "She's also been suffering from cardiovascular disease since I was ten, so even though I became a full-time caregiver at twenty-seven, her health has been something that we've been struggling with my whole life."
Another potential factor for PTSD among caregivers: a lack of family and community support. According to a BMC Psychiatry article, reliable support can make the load more bearable for a caregiver under severe stress.
Advice for Family Caregivers
Navigating a whirlwind of emotions as a family caregiver can be draining. It's all too easy to put the brakes on your personal life and feelings, but that's unwise and could be unhealthy.
"Even if you feel like you don't have time to do anything, be aware of your thoughts and your feelings," Trivedi says. "Honor those and know that those are real and true." Taking regular breaks can help, too. Even a short walk or enjoying some personal time alone can be enough to recharge your batteries.
You may also want to investigate getting some help, either from a home health aide or respite care. State and local programs may pay for this kind of assistance. And if the loved one you're caring for is on Medicare, that federal program might cover this kind of support, too.
Trivedi says these services "often go unused because people don't realize they can use" them.
A healthy diet, adequate sleep, regular exercise, enjoying nature and engaging in pleasurable activities can be useful, too.