COVID-19: CDC Says Fully Vaccinated People Can Travel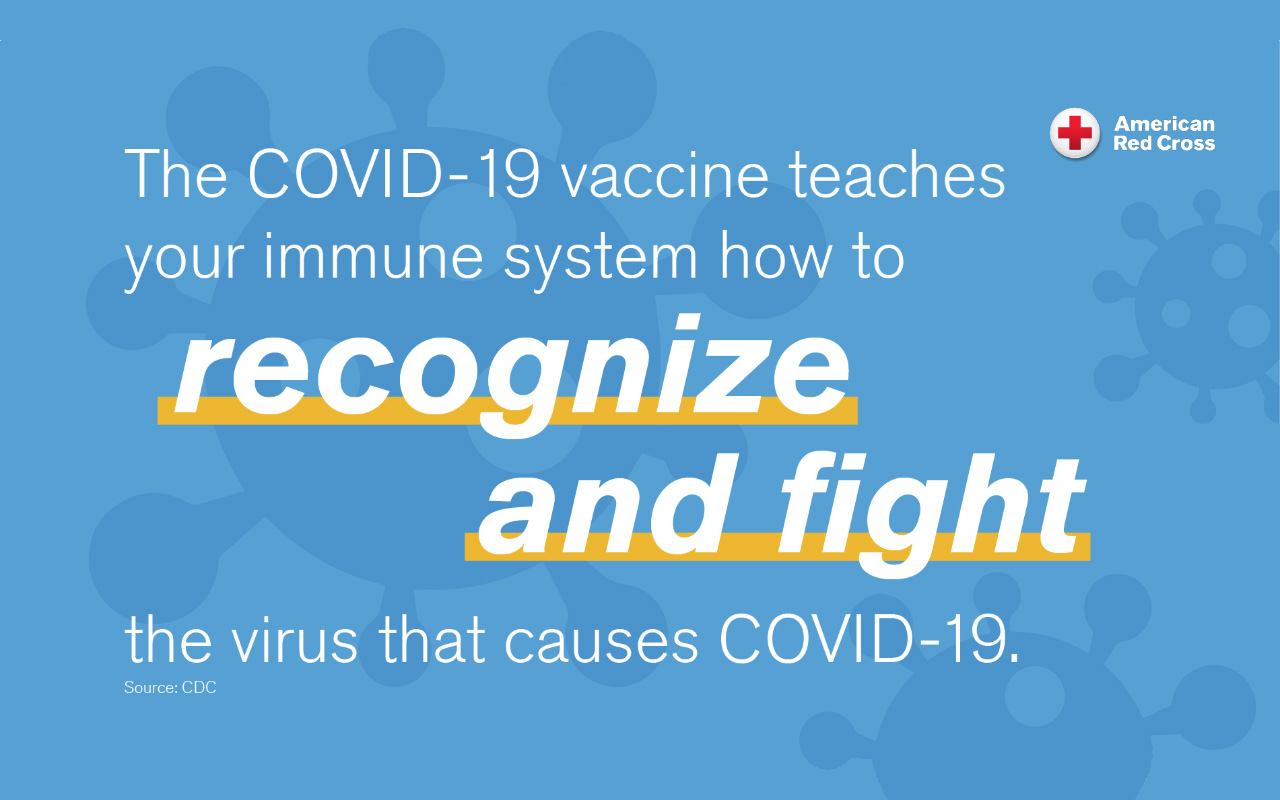 The Centers for Disease Control and Prevention (CDC) has updated its travel guidance for people who are fully vaccinated. A person is considered fully vaccinated two weeks after receiving the last recommended dose of vaccine.
According to the CDC, fully vaccinated people can travel at low risk to themselves within the United States and do not need COVID-19 testing or self-quarantine after their trip as long as they continue to take COVID-19 precautions while traveling — wearing a mask, avoiding crowds, socially distancing and washing hands frequently.
Non-essential travel is still discouraged for people who are not fully vaccinated. They should still get tested 1-3 days before domestic travel and again 3-5 days after travel. They should stay home and self-quarantine for 7 days after travel or 10 days if they don't get tested after traveling.
You can find more information here, including guidance for international travelers.
The vast majority of people need to be fully vaccinated before COVID-19 precautions can be lifted broadly. Until then, it is important that everyone continue to take precautions in public places, meaning wear a mask, stay six feet apart, avoid crowds and avoid poorly ventilated spaces.
In alignment with CDC guidelines, the American Red Cross continues to require face masks to be worn by both donors and staff at donation centers and blood drives.
Visit with other fully vaccinated people indoors without wearing masks or social distancing. Visit with unvaccinated people from a single household who are at low risk for severe COVID-19 disease indoors without wearing masks or social distancing.
Refrain from quarantine and testing following a known exposure if they have no symptoms. However, fully vaccinated people should still watch for symptoms of COVID-19 for 14 days following an exposure. If they experience symptoms, they should isolate themselves from others, be tested for COVID-19 if indicated, and inform their health care provider of their vaccination status when they contact them.
FOR NOW, FULLY VACCINATED PEOPLE SHOULD CONTINUE TO:
Wear a well-fitted mask and social distance in public. Wear masks, practice social distancing, and adhere to other prevention measures when visiting with unvaccinated people who are at increased risk for severe COVID-19 disease or who have an unvaccinated household member who is at increased risk for severe illness.
Wear masks, maintain physical distance and practice other prevention measures when visiting with unvaccinated people from multiple households. Follow guidance issued by individual employers.
VACCINE UPDATE
More than 3 million people are receiving a vaccine on an average day. The CDC reports that more than 108 million people have received at least one dose of a COVID-19 vaccine, including about 63 million people who have been fully vaccinated. This means that about 32% of the U.S. population has received at least one dose of vaccine and 19% has been fully vaccinated. State and local governments decide when each group gets access to vaccines. Visit your state or local health department for more information on eligibility and availability in your area.
Some people experience mild discomfort after they get a vaccine. This means the vaccine is working and creating an immune response in your body. If you experience side effects, it's important to still make sure you get your second dose of the vaccine. More information is available here.
WHAT THE RED CROSS IS DOING
As COVID-19 vaccination efforts continue, the American Red Cross is supporting local communities across the country in their work when requested.
Depending on the circumstances, our support may include helping to set up vaccination sites, collecting information from people being vaccinated, and providing water and snacks for medical staff and people waiting to be vaccinated.
As of April 6, the Red Cross has supported 146 events across 31 states. Red Cross volunteers who are medical professionals may also be working with local authorities to help give vaccinations if their state licenses permit them to do so. The Red Cross is also helping to vaccinate U.S. service members on bases around the globe and are active in U.S. veterans' hospitals.
About the American Red Cross:
The American Red Cross shelters, feeds and provides emotional support to victims of disasters; supplies about 40 percent of the nation's blood; teaches skills that save lives; provides international humanitarian aid; and supports military members and their families. The Red Cross is a not-for-profit organization that depends on volunteers and the generosity of the American public to perform its mission. For more information, please visit redcross.org or cruzrojaamericana.org, or visit us on Twitter at @RedCross.