Covid-19 These are the latest Covid Treatments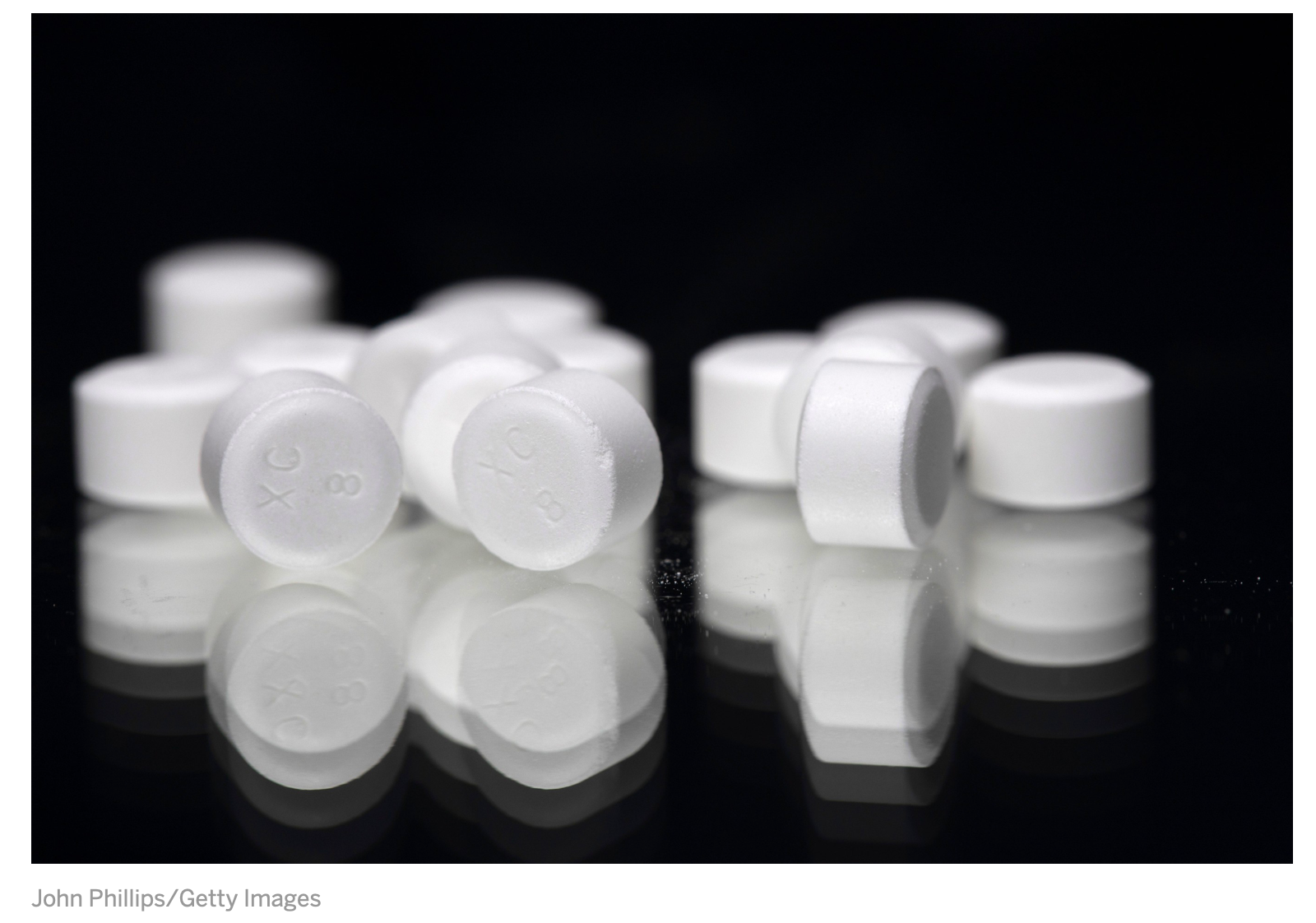 by Esther Landhuis for Scientific American updated for January 24, 2022
Two years into the COVID pandemic, as the highly contagious Omicron variant pushes infections to record highs, U.S. physicians have a growing arsenal of therapies to keep mild disease from worsening. At the same time, limited availability and challenging logistics are complicating decisions about which patients receive them. Here is a rundown of what is on hand for hospitalized patients, as well as for people who are primarily recovering at home.
Treatments for Nonhospitalized Patients
Monoclonal antibodies: For newly diagnosed patients at high risk for severe COVID-19, the recommended therapy has generally been monoclonal antibodies—lab-made proteins that bind to SARS-CoV-2, the virus that causes COVID, and keep it from grabbing onto and infecting cells. If administered within 10 days of diagnosis, either intravenously or as a series of shots under the skin, monoclonal antibodies can cut hospitalizations and deaths by more than 80 percent.
Several companies make these antibody treatments, which started to receive emergency-use authorization from the U.S. Food and Drug Administration in late 2020. Yet with most COVID cases in the U.S. currently caused by fast-spreading Omicron, a new coronavirus variant with mutations in the part of SARS-CoV-2 targeted by monoclonals, "there's only one antibody that actually works," says Michelle Barron, a professor of medicine at the University of Colorado School of Medicine and senior medical director of infection prevention and control at the nonprofit health system UCHealth.
That treatment—a monoclonal antibody called sotrovimab that is made by GlaxoSmithKline and Vir Biotechnology—can only be administered intravenously. "So, from a logistics standpoint, that's a little different than giving you shots in your leg or arm," Barron says. "You have to be there at least an hour for the infusion, and you have to be able to get to the location." And on the provider end, she adds, "you have to figure out where to do it, because you obviously don't want these individuals who have COVID walking through a very populated waiting room."
Antiviral pills: Last month the FDA authorized emergency use of two antiviral treatments that can be taken at home as pills: Pfizer's Paxlovid and Merck and Ridgeback Biotherapeutics' molnupiravir. In studies of high-risk adults who started these treatments within their first five days of COVID symptoms, Paxlovid cut the risk of hospitalization or death by 89 percent, and molnupiravir cut these sufferings by 30 percent, compared with placebo pills.
One issue with Paxlovid is that it consists of the antiviral nirmatrelvir given in combination with ritonavir, "an old HIV drug that's known to interact with everything," Barron says. "A lot of our highest-risk patients will potentially have a medication that will interact." A pharmacist must review all of a patient's other medications before writing a prescription.
Access: But the biggest challenge with most of these outpatient treatments is short supply. Last fall the monoclonal antibody sotrovimab was available directly through a wholesaler, making them easier for physicians and medical facilities to procure. But as monoclonal antibody use surged because of a rise in COVID cases caused by the Omicron variant, the U.S. Department of Health and Human Services began overseeing distribution to states and territories. Each state receives a limited allocation in accordance with COVID rates and hospitalizations, and federal guidelines now expect states to prioritize giving antibodies to immunosuppressed or elderly individuals at highest risk for severe disease. And because sotrovimab is the only monoclonal found to work well against Omicron, it is particularly in demand.
Antiviral pills are also scarce and similarly prioritized for highest-risk outpatients. "Yesterday our health system just prescribed our first Paxlovid dose—for one person," said David Boulware, an infectious disease physician-scientist at the University of Minnesota Medical School, when he was interviewed for Scientific American on January 7.
As of January 10, Zuckerberg San Francisco General Hospital and Trauma Center, which serves 100,000 patients each year and provides 20 percent of the city's inpatient care, had received 20 courses of Paxlovid, says Monica Gandhi, an HIV and infectious disease physician at the University of California, San Francisco.
New York City, with a population of more than eight million and more than 30,000 infections per day in early January, had received about 1,600 doses of Paxlovid as of the first full week of January, says Celine Gounder, a physician and infectious disease expert at the New York University Grossman School of Medicine. The U.S. Department of Health and Human Services is allocating the pills per capita rather than based on infection rates, she says.
For every patient who manages to receive antiviral pills, many other immunocompromised, high-risk patients cannot get them, Boulware says. "'Okay, they don't have this; they don't have that. What do you recommend?' I've been called about that," he adds. Plus, Paxlovid and sotrovimab are not authorized for children under 12 years of age, and the FDA limits molnupiravir to adults aged 18 and up.
In these situations, Boulware suggests considering fluvoxamine or budesonide—widely available, low-cost drugs for other conditions that have published data suggesting benefits in nonhospitalized COVID patients.
Repurposed drugs: Fluvoxamine, an antidepressant pill that is approved in the U.S. for obsessive-compulsive disorder, can tame inflammatory responses, which typically arise in severe COVID-19. In a randomized trial of 1,497 high-risk COVID outpatients in Brazil, those who tolerated a 10-day course of fluvoxamine suffered about 90 percent fewer deaths, and their need for emergency care fell by 65 percent, compared with patients who were randomly assigned placebo pills.
Budesonide, an inhaled steroid that is used to prevent asthma symptoms, showed modest benefits in a large, open-label study in the U. K. that enrolled older, nonhospitalized patients with comorbidities such as high blood pressure and diabetes. Those who started to use the inhaler within two weeks of developing COVID symptoms saw an approximately three-day reduction in symptom duration. "So, there's a mild benefit, particularly during the second week of illness," Boulware says.
Treatments for Hospitalized Patients
For hospitalized COVID patients whose blood oxygen has dropped low enough to require monitoring, the National Institutes of Health recommends the widely available and relatively inexpensive steroid dexamethasone, which can be taken as oral tablets or intravenously. Remdesivir, an intravenous antiviral, is also offered, often concurrently, to hospitalized patients who are in the severe inflammatory stage of COVID-19. "It's better when given earlier," Boulware says. "By the time you get in the ICU on a ventilator, there's less benefit."
To keep COVID from worsening to that stage, NIH guidelines updated this month are also recommending high doses of intravenous heparin, a drug used to prevent blood clots, in some patients. "What's new is that therapeutic-dose heparin is now recommended for patients before they get to the ICU," says Farid Jalali, a gastroenterologist in Laguna Hills, Calif., whose theories about COVID lung injury have been featured in the emergency medicine blog
REBEL EM.
Several arthritis drugs, such as baricitinib or tocilizumab, can be given to dampen inflammation as disease progresses in hospitalized COVID patients two years of age or older. Baricitinib is a tablet taken by mouth, and tocilizumab is given through the vein as a drip infusion.
New Hope for "Old" COVID Drugs
New research suggests remdesivir could also be helpful in COVID outpatients. In a randomized trial published in December in the New England Journal of Medicine, COVID-related hospitalizations and deaths were 87 percent lower in 279 symptomatic, nonhospitalized patients who received remdesivir, compared with 283 in the placebo group. "It looked really good, and supplies are not an issue," Barron says. She notes, however, that "logistics are a little challenging because it's three days of infusions."
Similar logistical hurdles, as well as unclear findings from past research, have raised questions about the utility of the once eagerly studied convalescent plasma—collected from the blood of donors who have recovered from COVID-19. "It's kind of falling out of favor right now," Barron says.
Yet new research could be reviving interest in this treatment, especially given the limited supplies of outpatient therapies. The findings, posted on December 21 as a not-yet-peer reviewed preprint paper, revealed that, in a study of 1,181 patients, convalescent plasma cut hospitalizations by 54 percent when administered within the first 8 days of COVID symptoms. "The one thing we've all learned is to be flexible," Barron says. "What we do today may not be what we do tomorrow, and you just gotta be okay with that."