Stepping Into the Caregiver Role Unexpectedly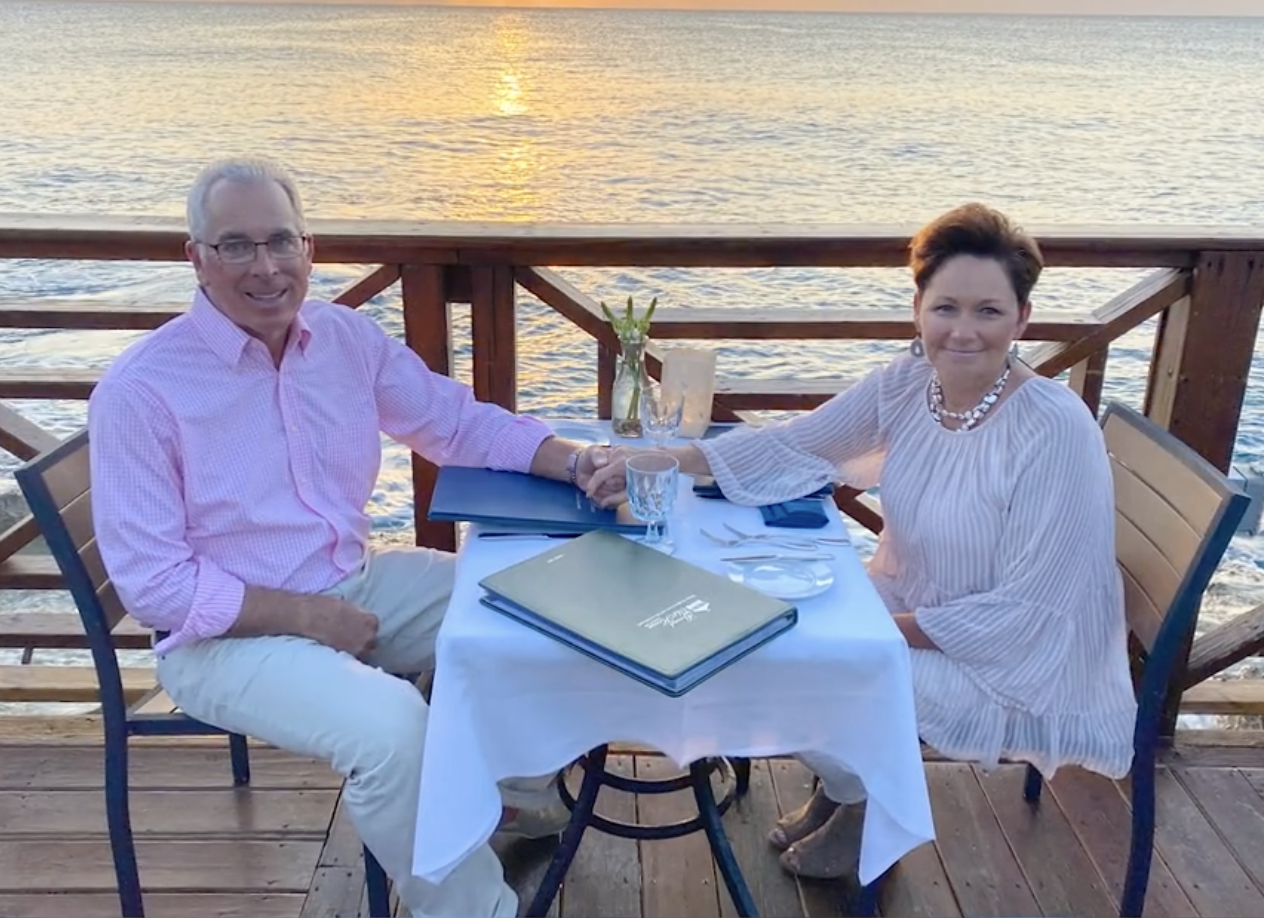 Easterseals – August 2021
Condensed version of an Easterseals affiliate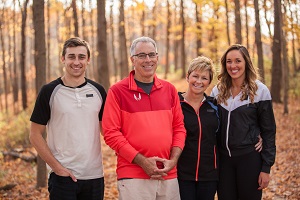 Scott and Kelly Rider's lives were suddenly changed when Scott was diagnosed with Parkinson's disease. Kelly then took on the role of caregiver for Scott.

He ran competitively in college, making it all the way to the 1984 Olympic trials. In the years following, he kept up this passion by running 5 days a week. He worked alongside his wife, Kelly, to build the home where so many memories were – and continue to be – made with their three children.

Together, Scott and Kelly hoped for a future full of good health, years of growing old together and no limitations.

They often thought about life and what the future would bring, but when Scott was given the news at age 46 that he has Parkinson's disease, they had to refocus and reimagine the years to come.

"Life can change on a dime," Kelly said. "You don't know when that might happen, but you have to strike that balance between living for today and tomorrow, and that balance is important."

In the 10 years that have passed since Scott's diagnosis, their lives have changed, but thanks to careful planning and their determination to always look to the future, they're able to maintain so many aspects of the life they love to live.
The Unexpected
In his early 40s, Scott became frustrated when he noticed that the toes on his right foot would clinch, and all 10 of his toes would restrict when going on runs. He made doctor's appointments and consulted with orthopedic specialists, not understanding why answers were so elusive.

As time went on, he also noticed changes in ability in his right hand and right leg. His right arm was getting slower in movement and he found it tough to hold a pencil.

After visiting with a family doctor, a neurologist, and receiving a MRI to rule out brain cancer or other possible issues, the only possible diagnosis left was Parkinson's disease. Looking back, Scott notes, he knew he had Parkinson's nearly 4 years before.

After Scott got the official diagnosis, he stepped out into the parking lot of his doctor's office and – for the first time in a very long time – cried. In that instant, the future became uncertain.

One thing that remained unchanged, though – Kelly's love and holistic support, from encouragement to helping tie Scott's shoes.

"We took wedding vows, for richer or poorer. You don't think about sickness or health," Scott said. "We're dealing with the sickness part. Kelly never complains about it."

Ultimately, Scott said he accepted that life isn't what you planned for. He knew that he would move forward, and deal with this change as it developed.
The New Normal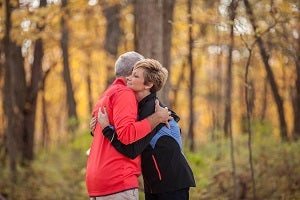 Today, Scott and Kelly are focusing on each day.

While Scott continues to go to work as a financial advisor, he needs a little bit more help with day-to-day tasks like showering, shaving, and dressing, particularly buttoning up his shirts.

"It's amazing how many simple things have become incredibly impossible tasks to complete if I didn't have Kelly in my life," Scott said.

After 28 years focused on raising their 3 children, Kelly thought her days as a caregiver was nearly done. Now, with Scott, they're beginning again. They are a team, but she is the chief caregiver.

It can be hard to admit when a strong partner needs your help to an unexpected degree, but Kelly is proud to be there for her husband in this way. "A caregiver is a person there to help the person with a disability, to give assistance," she says, and what could be more honorable than that.

To give pause to the new changes brought on by stepping into the role of caregiver, Kelly has drawn on her community of friends and found respite in the activities she so enjoys.

"I have a bible study that I have gone to for about 20 years and it's just a wonderful group of ladies that are kind, supportive, and loving through many things in life," she said. "I like to garden and to take care of home. I like home a lot."

Scott also has activities that allow him to continue the active lifestyle that has been a pillar in his life.

In his spare time, he enjoys bicycling. He also has a physical trainer – much like the physical therapists at Easterseals – that he works with to lift different weights and work on core exercises that help him to concentrate on balance and movement.
Looking Forward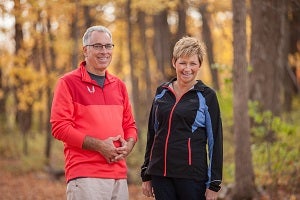 Many parts of life have changed and they continue to face challenges brought on by Parkinson's – a disease that is progressive.

"You don't realize how quickly a disability can occur and all the ways it impacts life for everyone in your family," said Kelly.

As a financial advisor, Scott knew to invest in disability insurance, which he credits in helping them maintain their quality of life.

Day by day, Scott and Kelly focus on what makes life remarkable: Cherishing their nearly 35 years of marriage, the prospect of moving somewhere warmer someday, the time spent with their three children.

"We were people who lived a lot for the future," Kelly said. "You think what life is going to be and you change and refocus… You just try to enjoy each day."