Support our working caregiving employees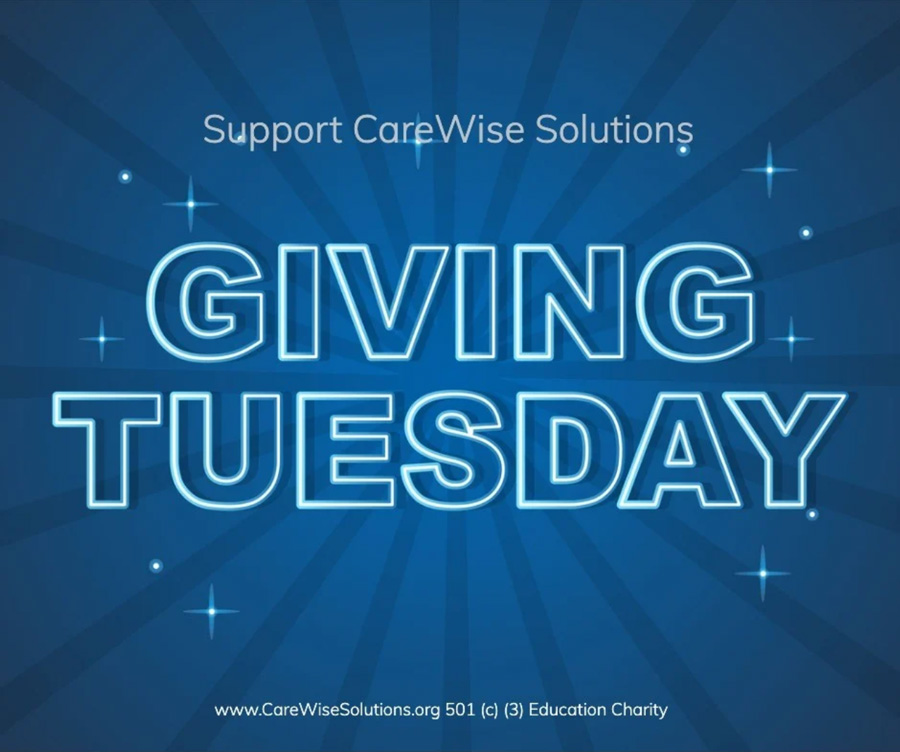 Please join us in supporting our family caregiving employees, and families and their employers, for #GivingTuesday on November 29, 2022. By giving just $50.00, you can help build five online learning programs that will provide understanding and skills to maintain productivity and team relationships and reduce the stress of working and caring.
Early donations are open, so please visit www.carewisesolutions.org to donate. Your donation is tax-deductible: Our tax ID is: 84-2401839
As a socially responsible organization, CareWise Solutions is donating 1,000 one-year memberships to the Caring Place Hub and BrioCare app to family caregivers who need support. For every purchase of an employee membership, we donate a free Caring Place Hub membership to the family.
We trust that you will reach out and help us help your friends, families, and colleagues.
Sincerely,
Jeannette Galvanek
Founder, CareWise Solutions