Wisdom Well: a daily reminder of wisdom and its value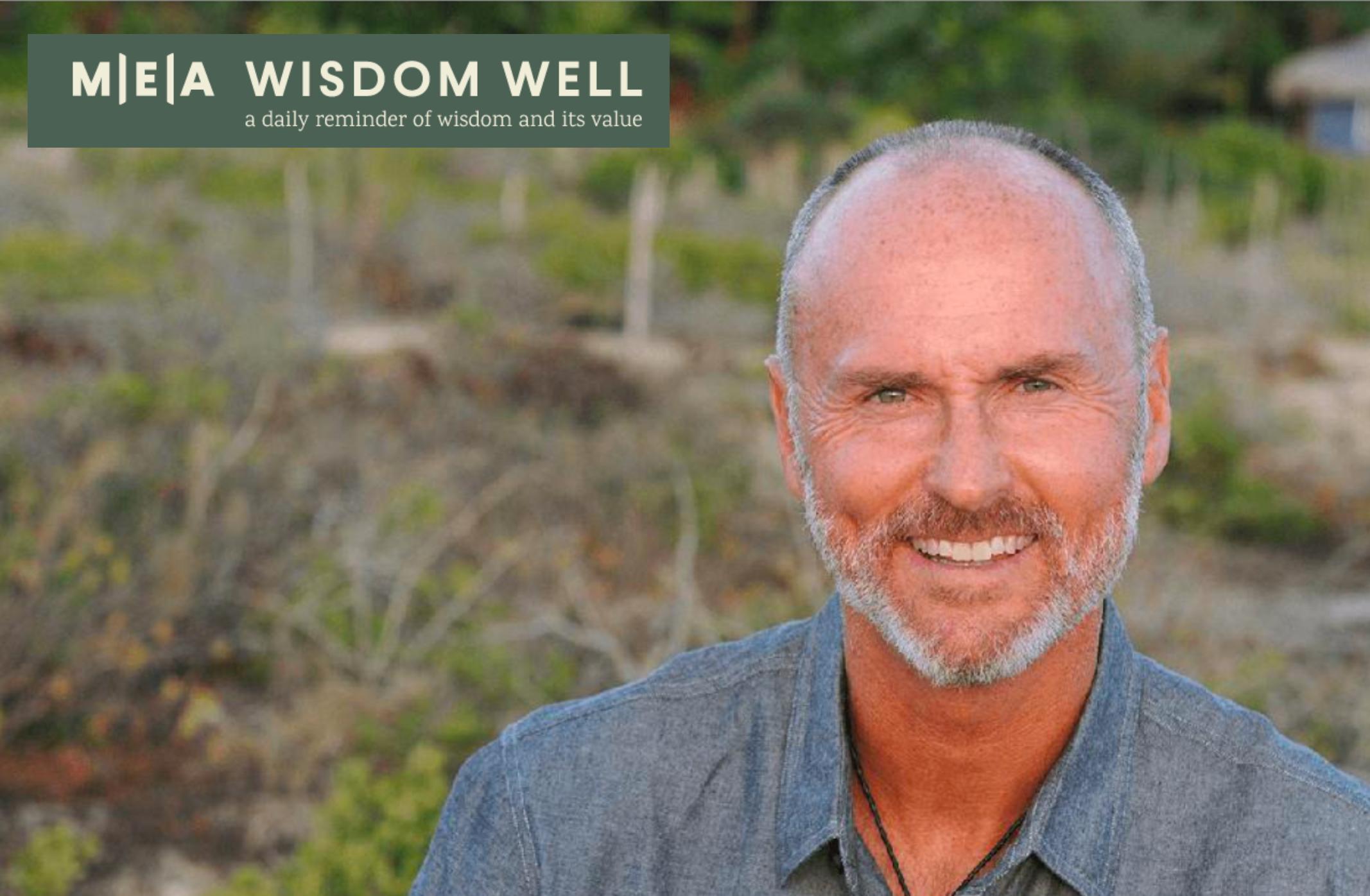 Today we would like to highlight Chip Conley and his wonderful team at Wisdom Well. For those of you who have not visited Wisdom Well, we highly encourage you to check them out and subscribe to read their daily content.
Chip Conley and his team decided to create this blog to inspire others and share daily wisdom and insight. In a world wallowing in knowledge, the value of wisdom continues to ascend. Wisdom Well's blog is here to help you cultivate and harvest your own wisdom in ways that serve you and your community. The name Wisdom Well has multiple meanings. It's the place people seek sustenance like they've done from a water well. A well is a community asset and is often shared.
"To 'Wield Wisdom Well' is what we hope you will do based upon microdosing on wellness with us daily. And, we hope the blog supports your own personal wellness as accessing wisdom can be very cathartic and healing."
Wisdom Well is directly associated with the Modern Elder Academy who's purpose is to empower and teach those who are transitioning from one point in their life to the next. Through workshops, discussions, and private events, MEA helps people navigate their lives to better themselves and the way they interact with the world around them.
"The Modern Elder Academy is the world's first "midlife wisdom school" dedicated to helping people navigate the various transitions that happen in the middle of one's life. The Academy is a social enterprise focused on socio-economic diversity because we believe wisdom isn't taught, it's shared, and the more unique souls you have in a room, the more interesting the conversation. Scholarships are offered to at least 50% of our students and the net result is an active alum community of midlifers from 30-78 years old"
We would also like to thank Chip and his team for their generous support and for spreading awareness about our mission at Caregiving Network. Chip wrote these kind words when publishing us on his website: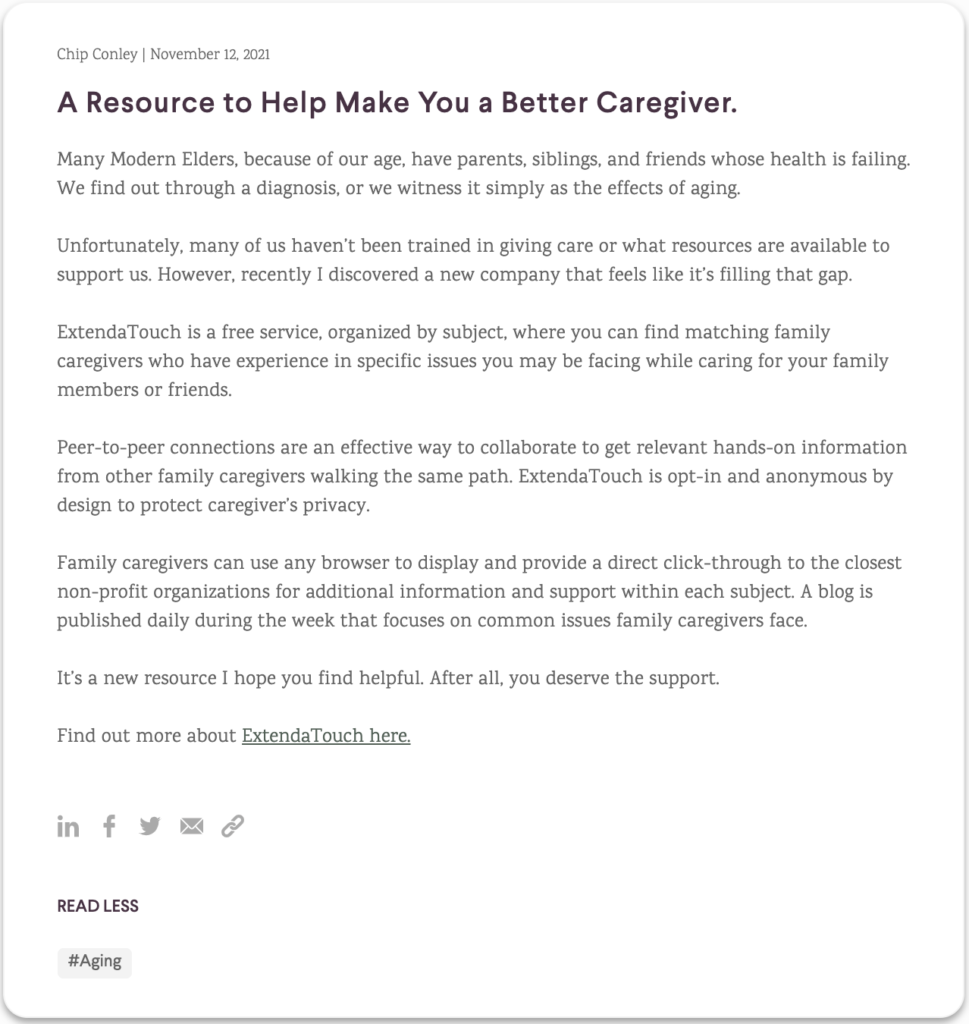 Thank you, Chip and the Wisdom Well team, for the excellent work you are proving for aging adults and their community as well as the incredible support you have given to ExtednaTouch.
Wishing you all the best,
– The Caregiving Network Team