Tom's Story About Love and Hope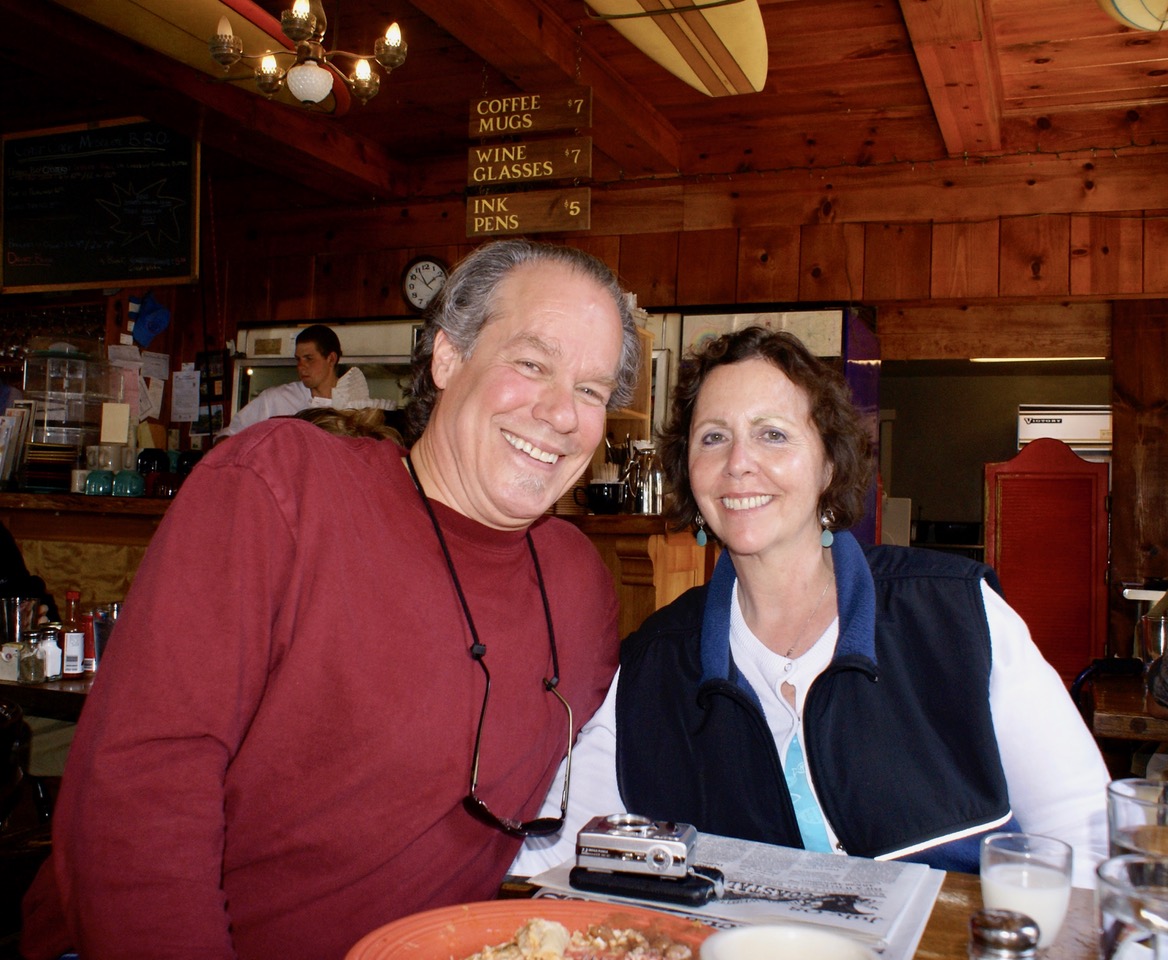 Tom Might June 2021
It's our honor to post this inspiring caregiving story about the value of hope and support from one of our founding members:
"Thank you for reading my post. I was a family caregiver for my partner who lived with cancer for five years. During that time, I learned valuable lessons about hope and sharing support with others that I would like to contribute to our dialog.
I grew up not growing up. Not having children, I pursued my interests. I loved drinking and music and a few other things if there was not much responsibility involved.
Then, in my early 40's, I met a woman who became my partner for 17 years. We adventured together: traveling, learning, overcoming challenges and enjoying life together.
In year 12, she got a cancer diagnosis which began the race to find wellness and extend her life over the next five years. She was highly intelligent and researched extensively. Friends would go with her to doctors' appointments for support and to take careful notes for review later.
I went as much as I could, given the time constraints at work. After an operation to remove lymph nodes, the chemo treatments started. We remained hopeful even as the chemo failed to stop the metastasis of the cancer cells.
After much research, my partner identified experimental stem cell experimental treatments in Central America. The doctors extracted the stem cells; the clinic cultured them and injected the cells back into her body. I accompanied her six times; with determination and extraordinary bravery, she traveled alone seven more times. I remember at that time that our strength came from never giving up hope.
For me she had answers, she knew a lot about life and how to get things done. Of course, she could beat this! Sadly, the science behind those experimental treatments was too early and did not work as we had hoped, and I knew she needed positive support more than ever.
As the disease progressed, I found myself cooking steamed broccoli and brussell sprouts every night because nothing else tasted right. I did all I could to make her life more comfortable. When all the available options were off the table, and she began seeing double, she asked to stay at home and receive hospice care.
At the time, I was also experiencing health issues and still maintaining my full-time job. Fortunately, our friends and family were there to help. While I was at work, her brother hired daycare helpers and brought her a custom lunch every day; he brought in nighttime care so I could recover and get some rest. Her friends visited daily, with treats, love, and support in abundance.
She passed away peacefully in her sleep two weeks later. I hadn't cried since I was a kid, but I was devastated and cried for nine months, almost losing my job in despair. During that time, I learned how to reflect upon how wonderful it was for us to share hope and how fortunate it was to have friends and family there when they were most needed.
Those positive memories and the wisdom of focusing on faith and loving support are what I want to pass on to you. None of us can prepare for the loss of a wife or family member or a close friend. All we can do is offer our best, gracefully and graciously.
Please remember to take care of yourself while caregiving and save some reserve energy. Most importantly, don't judge yourself; do your best. Those are the memories you will fondly remember. "