What I've Learned Over a Lifetime of Caring for the Dying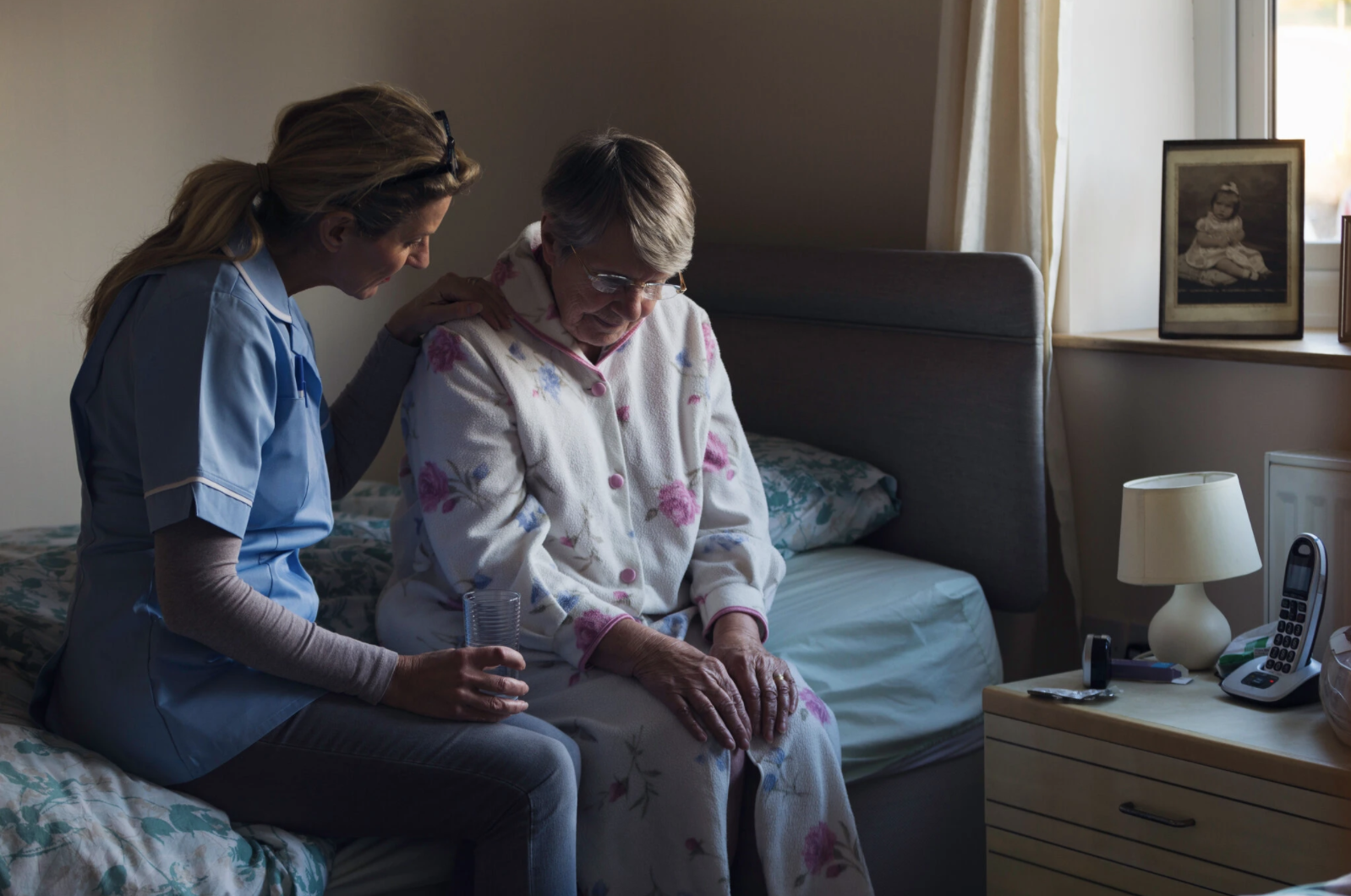 The New York Times – August 2021
Author: Lynn Hallarman
Dr. Hallarman is a former director of palliative care at Stony Brook University Hospital in New York and a consultant to the National Center for Equitable Care for Elders based at Harvard University.
While I slept in my home, my mother lay dying on the bathroom floor in her home in another state. She was not alone. Her longtime professional home health aide was by her side, propping her up with a hastily grabbed pillow and holding her hand.
Because I am a palliative care physician, I had been preparing myself and my family for the moment of her death for a long time. My mother, after all, was 92 and frail, and had dementia. At this point in her life, it would come down to the place where she would die and who was there in her last moments.
My experience as a physician — a professional life spent mainly tending to the dying — and as a daughter who navigated my mother's last years with chronic illness, has kept me alert to the national conversations now taking place about the role of professional caregiving as essential health care.
Some of the hardest conversations I have in my work involve telling families managing the debilitating chronic illness of a loved one at home that they are essentially on their own. Most do not realize that medical insurance does not pay for long-term home care.
Though the aides themselves are typically paid little, for-profit agencies can drive the cost of a home health aide to roughly $4,500 a month. And the demand for quality home care services is expected to explode over the next decade.
A report using data from 1995 to 2014 showed that nearly half of Americans turning 65, about 48 percent, will require some form of paid long-term care to keep them in their homes and communities.
Most of the current workable solutions to what is commonly called a caregiver crisis are carried out at the state level in isolation from one another, often with thin margins and underfunded mandates. What's missing is a national partnership that prioritizes funding for community-based elder care services.
I learned the value of direct-care workers as health care providers during my years as a hospice director in a nursing home. The term direct-care work generally applies to a broad range of professional caregiving activities that can take place in hospitals, nursing homes or at home.
Direct-care workers can assist with meal preparation, bathing, dressing, mobility and an array of daily life activities. The work is intimate and exhausting. Physical care demands can be arduous.
The hospice team discussions we held — which included the nurse, social worker, chaplain, nurse's aide (another name for a direct-care worker) and me — always relied on what we learned from the nurse's aide.
They were the ones who spent the most time at the bedside and could supply details that might otherwise have been missed: changes in pain, new confusion, uneaten meals.
One particularly wonderful aide, Mike, who was nearly six and a half feet tall, spent most of his day ducking in and out of patient rooms addressing the needs of each person he visited. He bathed, dressed, fed and lifted these dying men and women with the practiced skills of someone who'd spent years at the bedside.
Every person in his charge had a clean mouth, brushed hair and trimmed fingernails. His height and strength allowed for gentle lifts, especially handy for checking backsides for bedsores. The patients trusted him. He greatly improved the quality of their lives, and he made me a better doctor.
While nurses and other frontline professionals have always understood the importance of excellent bedside care delivered by a trained direct-care worker, the health care system itself has been slow to recognize their value. The care that Mike and others like him deliver in hospitals, nursing homes and home settings is often done without recognition. 
Mike was also a natural leader and teacher, yet the nursing home environment in which he worked allowed no pathway for him to rise professionally as a direct-care worker. Home health aides in particular can expect, in general, a minimum-wage salary, poor benefits, limited training and no way to bargain collectively.
Mom understood the value of professional caregiving. As she liked to say, jokingly, her home care aides kept her from the tyranny of her children. Also, my family knew professional caregiving would allow our mother to stay in her home, where her independence could be supported and her dignity preserved.
But we were lucky: We had the finances to pay for a caregiver. And we knew that we could honor our mother's wishes to stay at home only with a lot of help.
Recent congressional legislative proposals attempt to tackle the issue of paying for and obtaining professional home care. The Better Care Better Jobs Act, for instance, is meant to jump-start repairs to a largely ad hoc network of caregiving services for frail elders and disabled people.
It would provide funds to expand access to state Medicaid home- and community-based services. Another health policy proposal, the WISH Act, closes the funding gap for future care for working families by creating a public option using a small payroll deduction.
But none of these approaches would be enough to recruit and sustain a direct-care work force if care work itself remains undervalued. These professional caregivers are and always have been essential workers; they deserve fair wages, improved benefits and better training. To achieve this, we need to insist that the health care system, including insurers, recognizes professional caregiving as actual health care.
In her last months, my mother became eligible for a home hospice program. Finally, we had what was missing before — a medical plan coordinated in partnership with us and her long-term home care aides. A clear pathway was crucial for our family peace at this time because Mom's death occurred during the Covid-19 pandemic, making her care situation even more complicated.
The night Mom died, her aide, who had been with her for years, was at her side until the end, giving her precisely the care she needed.